This 3-ingredient Piña Colada recipe is quick and easy to make, it includes zero added sweeteners, and it's as refreshing and delicious as ever.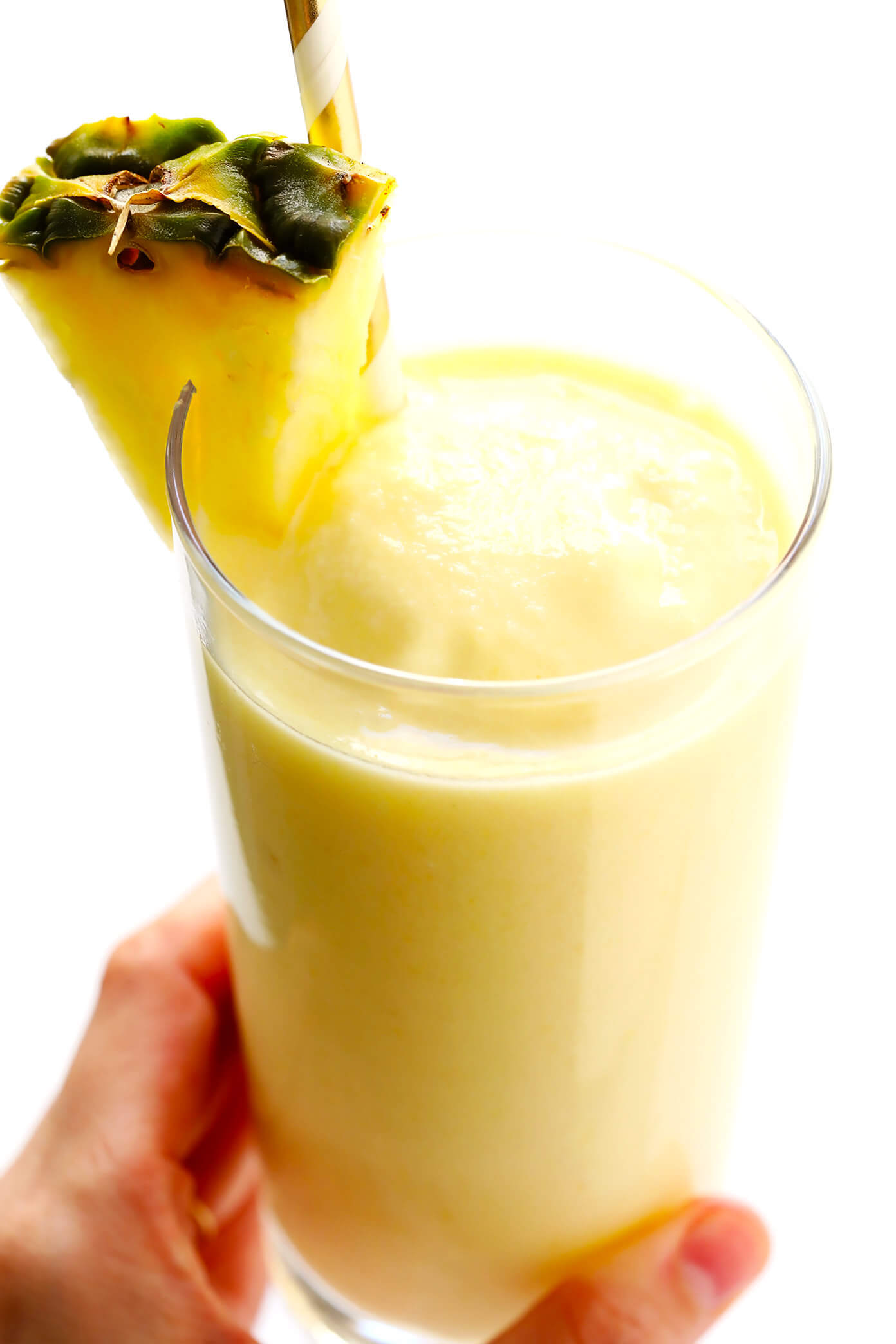 If you like piña coladas… 🍹🎼🎉
…but maybe don't like them knock-your-socks-off-syrupy-and-sweet, then this may just be the perfect piña colada recipe for you.
For years, I've had a tradition of ordering a piña colada anytime I find myself near a beach. Because, as a born-and-raised Kansas girl, you'd better believe that beach time always calls for maximum celebrating, even in the most predictably touristy of cocktail ways. Cutesy umbrellas adorning my drink? Bring 'em on. Colorful bendy straws? You bet. A few dollars extra to have my cocktail served up in a ridiculously enormous fresh pineapple? Not even one bit ashamed. Piña coladas are my happy vacation cocktail, and I'm in it for no less than the full experience. 😎
That said though, as much as I adore the combo of fresh pineapple and coconut in piña coladas, most poolside-bar versions that I've been served are also usually filled with heaps of added sugars and preservatives, thanks mostly to the classic "cream of coconut" (different than coconut cream) that's traditionally mixed into piña coladas. Neither sugar nor preservatives, of course, being my jam. And also neither of which, I would argue, are needed at all to make a good piña colada! As a matter of fact, your cocktail will taste infinitely better without them.
Thus, today I'm excited to present to you my favorite piña colada recipe.
It's made with 3 simple ingredients — frozen pineapple, rum and coconut milk. It only takes a minute or two to blend up. It contains zero added sweeteners (trust me, the pineapple and coconut milk already make it plenty sweet). And it is guaranteed to give you those delicious, beachy, sunny vacation vibes wherever in the world life may find you.
Let's make some!