Ever wondered how to put together your own perfect cheese board? It's actually quite easy!
Learn how to assemble a cheese board from start to finish with these simple step by step instructions.
Perfect for holidays, ladies nights, or everyday entertaining, cheese boards are a fun, versatile, delicious addition to any gathering!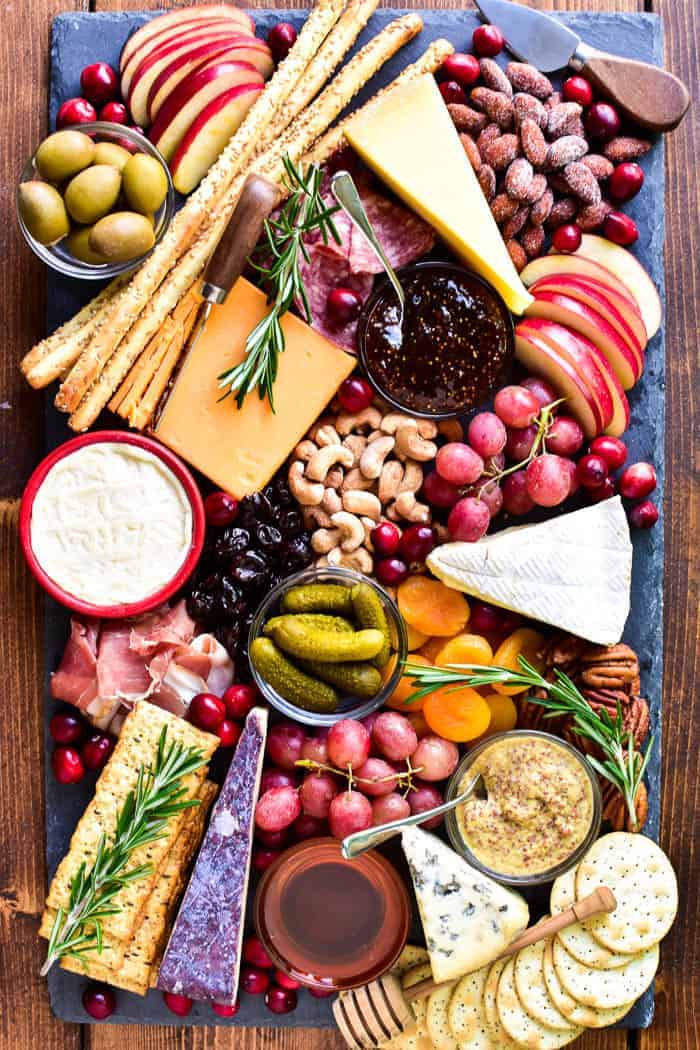 Is it just me…or is there something about a good cheese board? It's the perfect appetizer for any occasion!
Not only are they beautiful to look at…and delicious to eat…(who doesn't love all things cheese?)…but they're also incredibly fun to put together.
And best of all, they have something for everyone. From different types of cheese to sweet and savory snacks to crackers and cured meats, the best cheese boards leave no one behind.
Of course, having access to quality cheese board ingredients is key. Which is why I'm SO excited about the new Murray's Cheese Shop open at Metro Market. I recently had the opportunity to visit the shop and learn all about the delicious cheeses, meats, and other products they carry.
And let's just say…my visit inspired me to create this cheese board to share with all of you! With the holidays fast approaching, it's the perfect time to brush up on our cheese board ideas and refresh our charcuterie skills.