A little Q&A to a guy out there mixing things up.
1. Who does Post Malone play in Mark Wahlberg's movie 'Wonderland'?
Post Malone will make his acting debut in Mark Wahlberg's upcoming movie 'Wonderland'. The film is based on the 2013 crime novel of the same name by Robert B Parker. It's not yet known who Post will play, or what his character will be like, but his recent change of hairstyle (he cut off his man bun!) has prompted fans to speculate.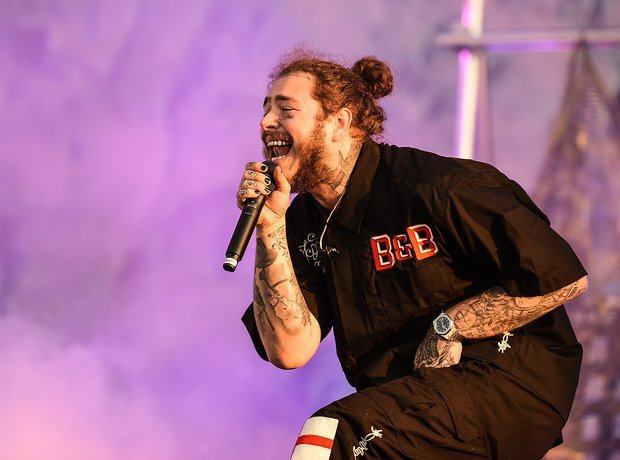 2. Will Post Malone be on the next season of Queer Eye?
Post Malone has dropped a huge hint that he might be on the next season of TV makeover show 'Queer Eye' following an interview with TMZ. The 'Beerbongs 7 Bentleys' rapper told the publication: "I love the show. It's hilarious. It's a great show." He also added: "I want a nice '60s Austin Powers gentleman." Sources tell TMZ that Post Malone is in official talks with Queer Eye.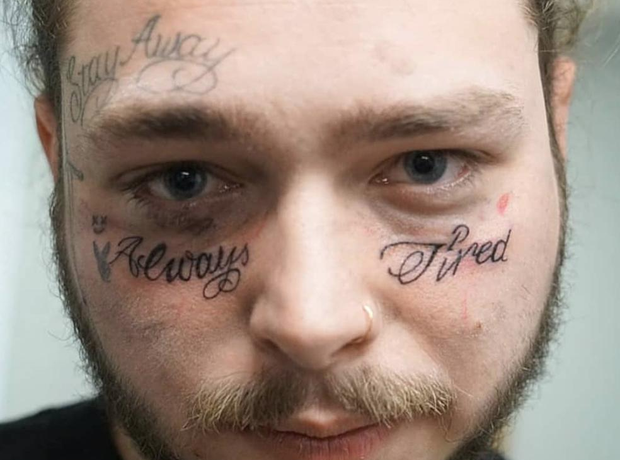 3. Post Malone has a face tattoo that reads 'Always Tired' below his eyes.
In June 2018 Post Malone showed off the latest addition to his tattoo collection via tattoo artist Chad Rowe's Instagram account. The tattoo reads 'Always' below his right eye, and 'Tired' below his left. That's pretty permanent! Picture: Instagram/chadrowetattoos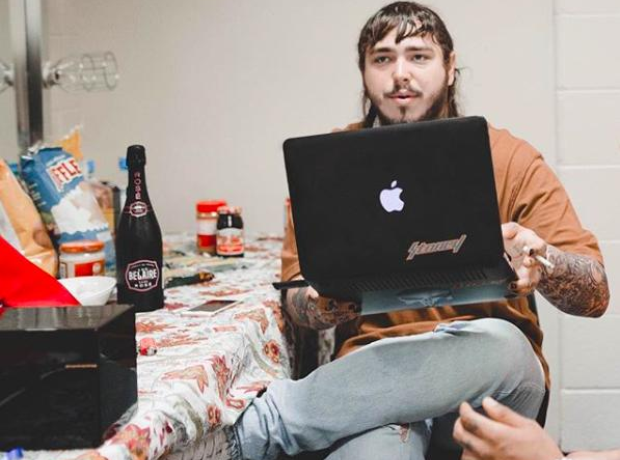 4. Post moved to Los Angeles when he was 18 with his friend from Dallas, Jason Probst.
The rapper rented a house in Encino with his friends who ran a popular Minecraft YouTube channel, sleeping in a closet and "freeloading" while trying to make it in the music industry.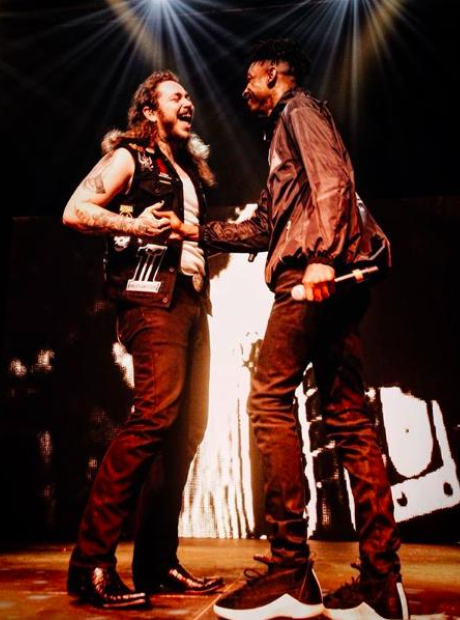 5. Post achieved huge commercial success with his 21 Savage collaboration, 'rockstar'.
The song reached number one on the US Billboard Hot 100, becoming Post Malone and 21 Savage's first number-one song. It also broke the single week streaming record on Apple Music with over 25 million streams.
samurai sword fight.

Spotify streaming record on its first day of release.